Welcome to NOvember!  I just got that intro from Austin Channing Brown's newsletter, and it resonated with me.  What you give energy to grows, and if you say Yes to every offer that comes your way, you won't have energy to put into what really matters to you.  That's partly why I didn't write a blog last month.  I went full steam into September, trying to work at pre-pandemic levels, and quickly overwhelming my present-pandemic brain.  It's hard to say no when there are so many awesome events finally happening…I want to be a part of them all!
First up…

Hamilton Film Festival:

November 6 I'm DJing the opening night at The Westdale for the screening of LUNE.  The festival turns sweet 16 this year, with the theme "Coming of Age".  I'll be spinning a set of the best Coming Of Age film soundtracks to open the night… some of my faves are Almost Famous, Clueless, The Graduate, Ghost World, Outside Providence and Lady Bird.
November 7 I'm moderating a panel discussion on MOVING MUSIC – how Hamilton musicians and entrepreneurs are using moving images to get music seen, heard and monetized.  My man Chris Altmann is going to be talking about his collaboration with Pop Engine Productions on the incredible music video for STORM WARNING.  Chris will be playing an opening set before Steve Deeps and the Lowdown take the stage.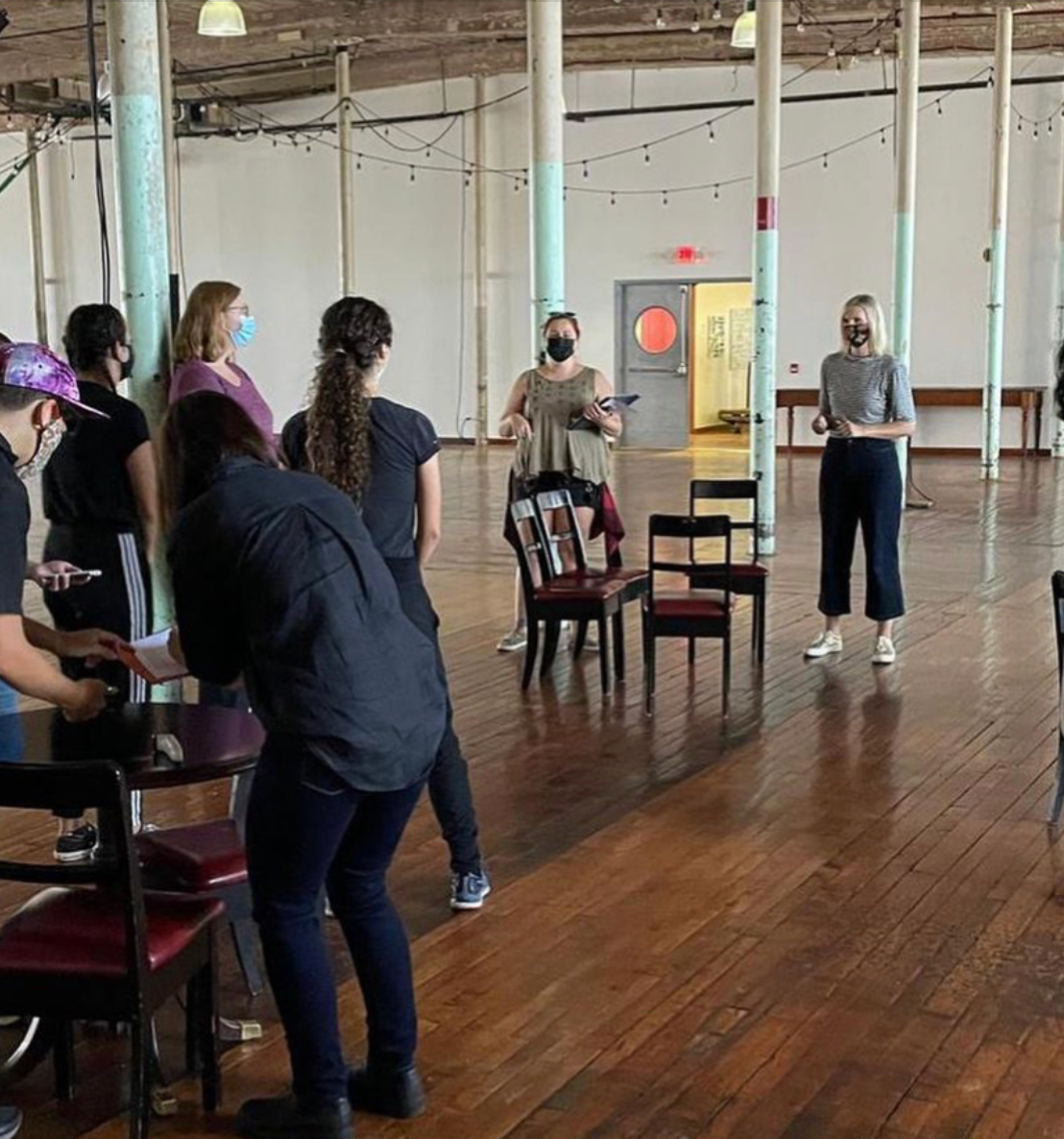 November 14 I've been working on a film with an incredible group of women.  It's my first time taking on a producer's role… I knew almost nothing about producing and have been learning as I go, with the support of my Hamilton LOFT partner Laura Ellis.  We had only 3 months from pre-production to actually finishing the film in time for Hamilton Film Festival (it's still in post, but we'll get it done just in time!).  It will be screening at the Hamilton Film Festival on Sunday November 14th at 1pm.  I'd love to see some familiar faces there supporting our female-identifying crew, many of them first timers!  Use code HFFLoft for 50% discount on tickets.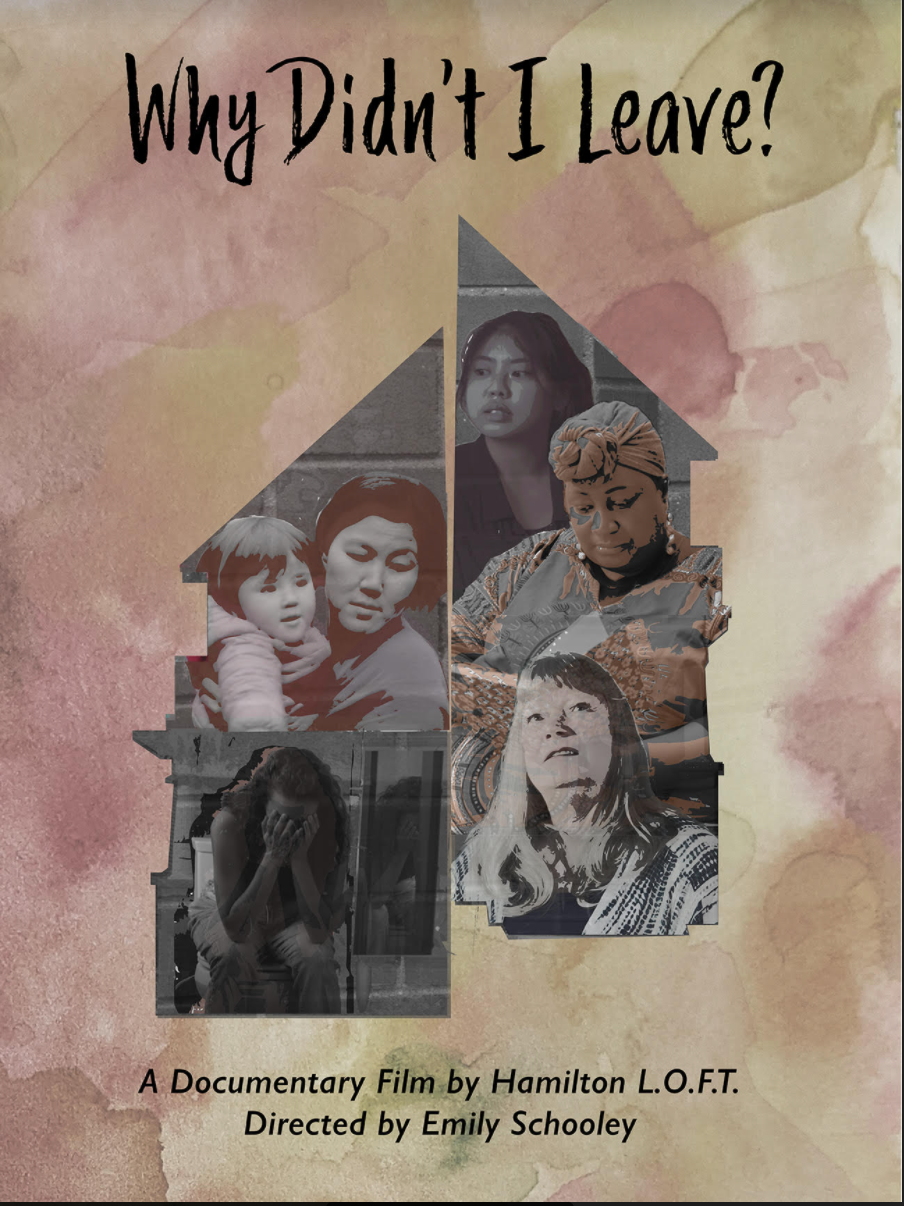 Created by a crew of 19 womxn, "Why Didn't I Leave?" is Hamilton LOFT's inaugural project. This short documentary challenges the stigma behind that very question - one which places blame on victims of abuse, rather than holding perpetrators accountable. The film explores some of the less recognizable forms of abuse and the overwhelming barriers many survivors face when trying to escape, while highlighting the local organizations working to support survivors.

Tickets for all Hamilton Film Festival events here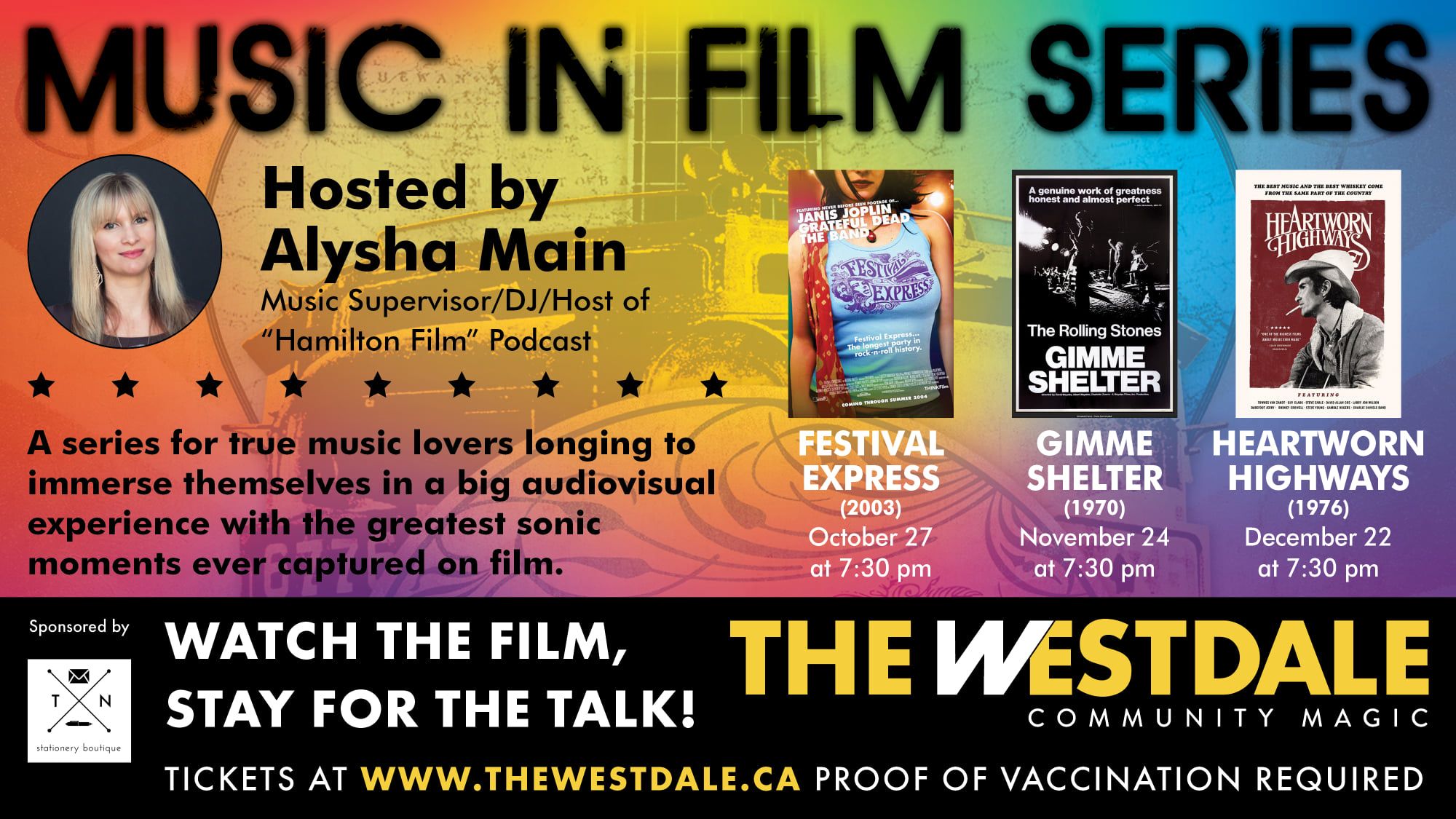 The Westdale Theatre and I have partnered up on a series of film talks for true music lovers! Immerse yourself in a big audiovisual experience with the greatest sonic moments ever captured on film. We're going on a journey through the liner notes and deep cuts from the most beloved music documentaries.  Last month we screened Festival Express, an absolute joy to see again in cinema, after I first watched it at TIFF in 2003.  
Documenting pivotal moments from the last weeks of The Rolling Stones 1969 US tour, our next music doc, GIMME SHELTER, captures the brightness and darkness surrounding rock n roll's biggest band. What began as a peaceful thank-you from The Stones to their fans, ended with an infamous concert that brought the sixties to a tragic close.  
GIMME SHELTER one night only, Nov 24.  I chose this one to honour Charlie Watts.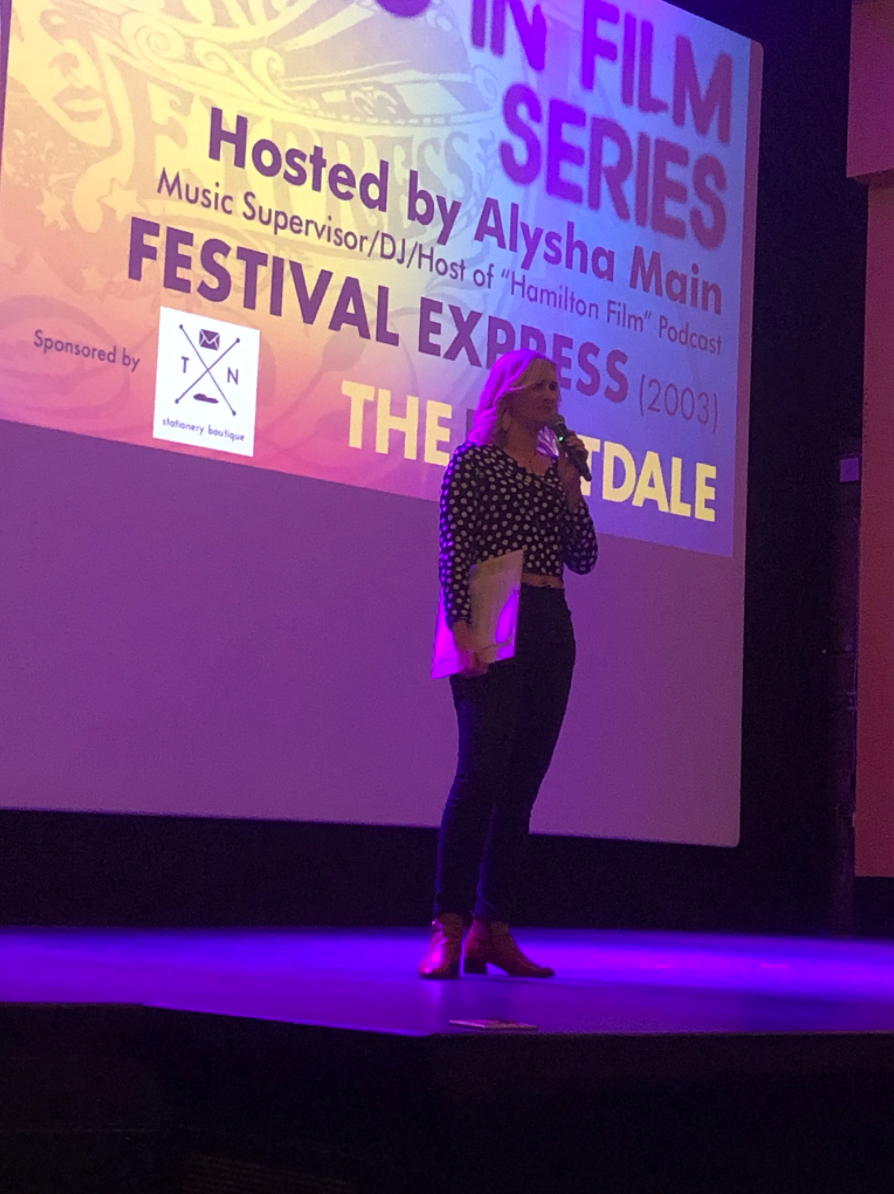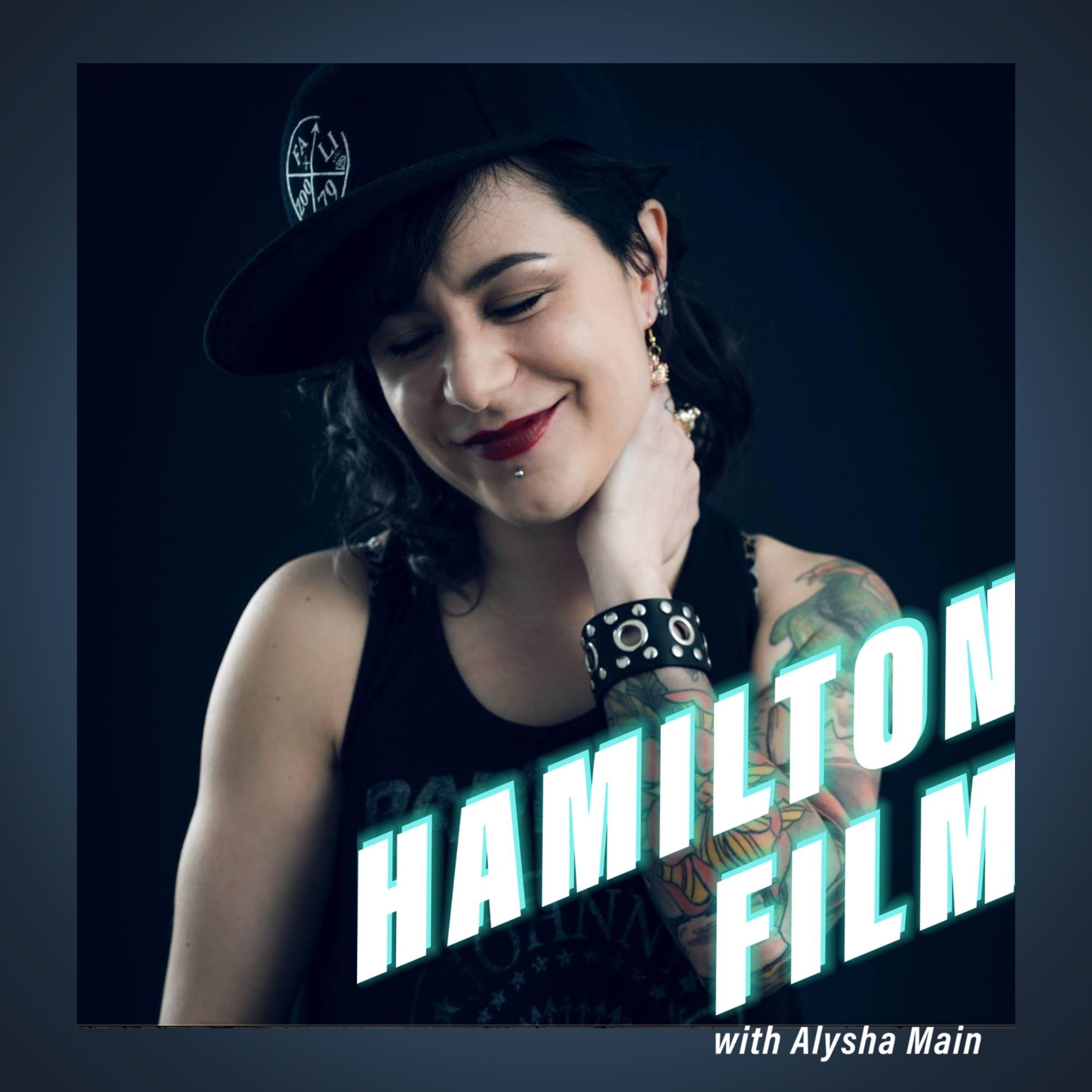 Turning Passion into a Pilot with Julie Fazooli
The latest episode of the Hamilton Film Podcast, where I document what's happening in the local film industry.  This season I'm focusing on the ways that filmmaking changes our world for the better.  Julie Fazooli is an artist, a DJ, and a line producer for Steady Canoe Productions.  She has been working in the film industry in both Canada and the US since 1997.  She's working on a new Pilot called WE ALL EAT, about restaurant culture and the food industry.  She shares insights into how to produce a successful pilot episode to pitch to broadcasters.
DJ GIGS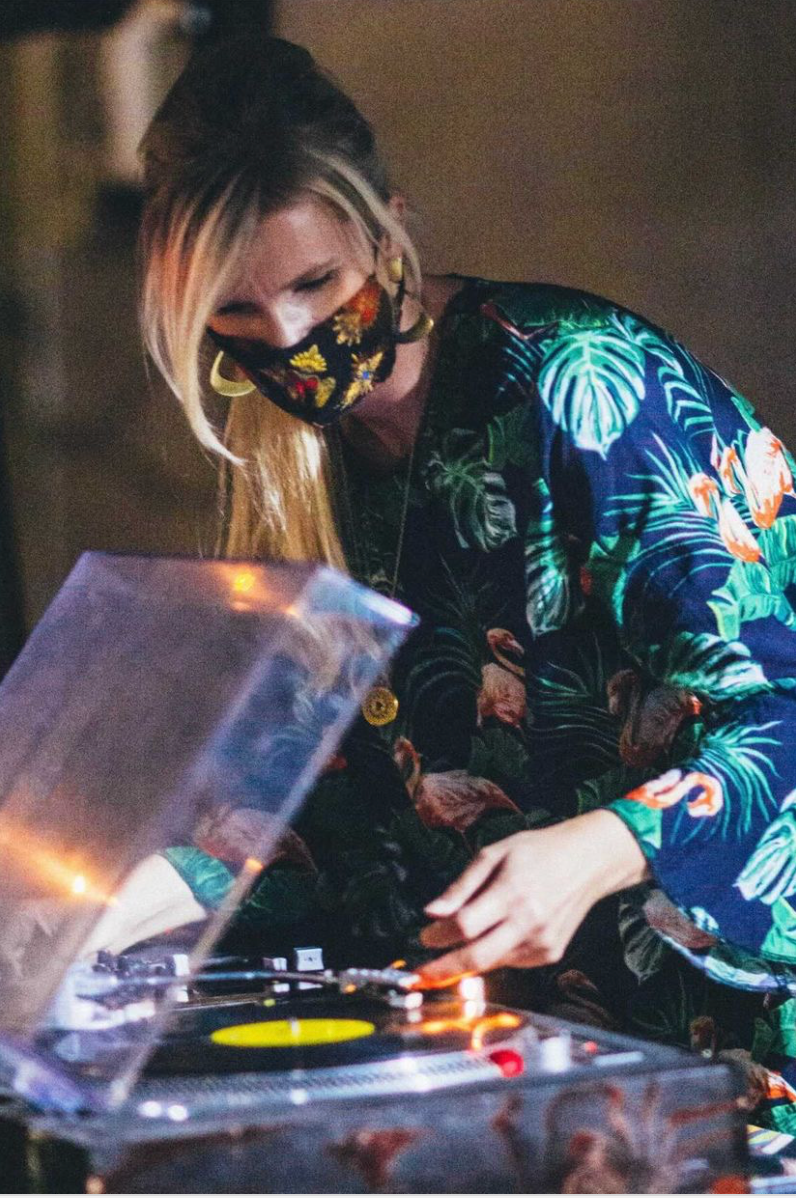 my record collection is dusted off and ready to party!
November 20, from 5pm – Hamilton Day festivities @ METTAMADE Ethical/Body Positive Fashion Party.  I'm so excited for their big sale… their jumpsuits look like I wanna live in them.
November 27 – Stuffed Hamilton Holiday Market @Westinghouse HQ 
December 4 – Light The Night @ The Cotton Factory 5-10pm

All of this excitement has taken me away from my focus on Music Supervision, so I don't have any new briefs to share with you this month.  My focus for 2022 is to get back into more sync licensing projects.  
Thanks for taking an interest in my world!  
With gratitude,
Alysha
PS - A few recommendations:
The Velvet Underground doc by director Todd Haynes s was really interesting, presented in a way that amplified the multimedia aspect of the band's music- it was a blend of so many things, culturally and artistically.  Cool footage from Andy Warhol's The Factory.  
If you live on this planet, Austin Channing Brown's book I'm Still Here: Black Dignity in a World Made for Whiteness is required reading 
I stumbled on this Waylon Jennings & Friends tribute to Sue Brewer from 1984, where legends like Willie Nelson, Kris Kristofferson, Hank Williams Jr & more recreate the guitar pull jams they used to have in Sue's Nashville living room.  Also features great performances from a newly sober George Jones, at the height of his comeback with 'He Stopped Loving Her Today'.