Greetings!
 
It's ramping up to be a busy month, with lots of projects on the go that I wanna tell you about.  To start off, here are two quick tips on being successful in getting your music placed in Film and TV.  They are mistakes I often see musicians make when working with music supervisors:
Respond quickly.  Occasionally I'm blessed with lots of time to search for music and clear licenses, but usually I've been brought on in the crazy post-production period where everyone is scrambling to meet deadlines.  Most of the briefs I get from other music supervisors have a submission deadline of less than 48 hours.  If you are slow to check or respond to emails, you could miss out.  Even if you need more time to gather the info requested, a quick email letting the music supervisor know you're on it is helpful.
Have files organized.  Whenever you record a song that you intend to pitch to music supervisors, make sure you store the file in every format that they will need.  Typically a vocal and instrumental version, in both WAV and mp3, with song lyrics.  Store them in a place that's easily sharable such as Dropbox, Google Drive, or Box.  If you can save the stems from your sessions, even better: there could be a time where your song is perfect, except for a flute part or something that doesn't quite fit the vibe.  If you're very focused on pitching music for film & TV, you may want to set up a DISCO account, a file sharing service that's the industry standard for music supervisors (using that link will give you a $20 credit when you sign up).
It's CFMU Fundraising time: Donate to get 30 minutes with me!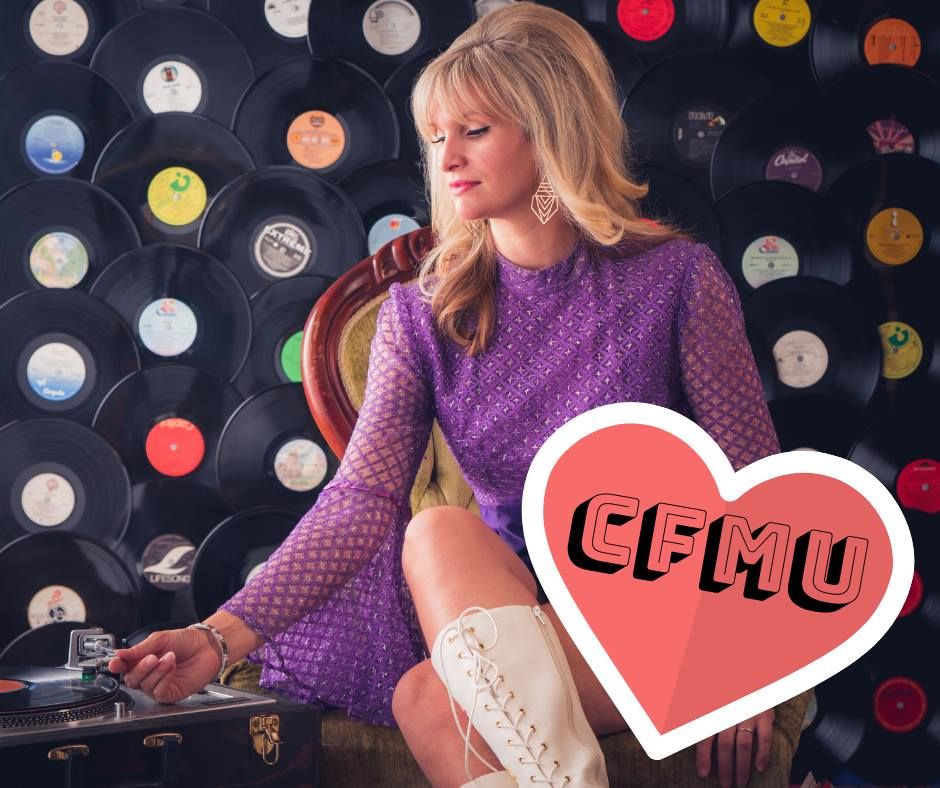 I've had a show on CFMU for over 7 years.  It's one of Canada's oldest campus radio stations.  I'm one of around 170 volunteers that keep the station running.  Community radio is so important, as an outlet for independent musicians to have their music heard, and to train students with hands-on, on-air experience.
To help with the fundraising efforts, I'm offering 30 minute video consultations for anyone who donates a minimum of $30 to CFMU.  During the call we can chat about anything you want to know about licensing your music for film.  I can listen to your songs and give you advice and ideas for how to get started with sync, or areas to work on.  (Or if you're family/friend that just wants to donate to support the show, it will be a nice excuse for a catch up chat!)  
 
Deadline for donations is Monday March 8 – I'll schedule the video calls starting March 11. 
 
To donate and claim your 30 minute consultation:
Go to https://cfmu.ca/fundraising and click the yellow "Donate" button, which will take you to Paypal

In the "Add special instructions to the seller:" write "PUT A RECORD ON"

Forward your payment receipt to alysha @putarecordon . com and I'll contact you to schedule a 30 min video consultation.
SONG SEARCH: EMAIL SUBSCRIBERS ONLY
Are you a musician looking to get your music placed in film & TV?  Sign up to the newsletter version of this monthly blog to get briefs on music I'm looking for, exclusive to email subscribers (and it's free).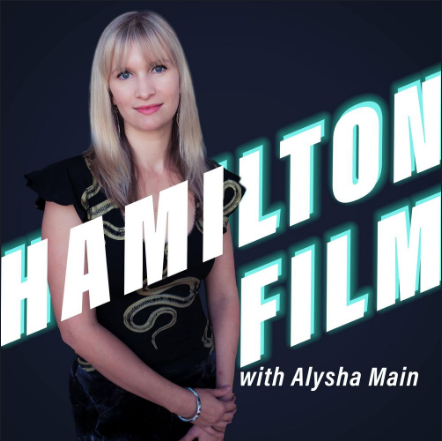 I'm launching Season 3 of my podcast documenting the film industry in Hamilton on Wednesday March 10, with a new episode every two weeks.  In the first 2 seasons I covered various roles, from directing to acting, content creation to distribution.  If you want to dig in to past episodes, check out "Film Scoring with Steph Copeland" and "Music Supervision with David Hayman". 
The focus for season 3 is "Made In Hamilton", spotlighting specific series and films that have a Hamilton connection.  You can subscribe directly from Apple Podcasts or Spotify. 
RECOMMENDATIONS
"Never Broken" by Jewel audiobook.  At this year's Guild of Music Supervisors online conference, Jewel led us through a guided meditation, and chatted openly with music supervisor Lindsay Wolfington about her troubled life, phenomenal early career success, and the controversy around her brand partnership with Schick razors and the pop hit "Intuition".  She covers a lot of this in "Never Broken", in her own soothing voice in audiobook form.
"Ordinary Equality" podcast on the history of women in the United States.   Season 1 explained the ongoing battle for the Equal Rights Amendment, and Season 2 is all about Reproductive Rights